Video of the webinar "Timber Construction 4.0 - Robotics in Timber Construction"
Why a robot and not a gantry system? Our founder Alexander Leidorf explains these and many other questions about robotics in an innovative timber construction company in this video webinar.
Our robot in timber construction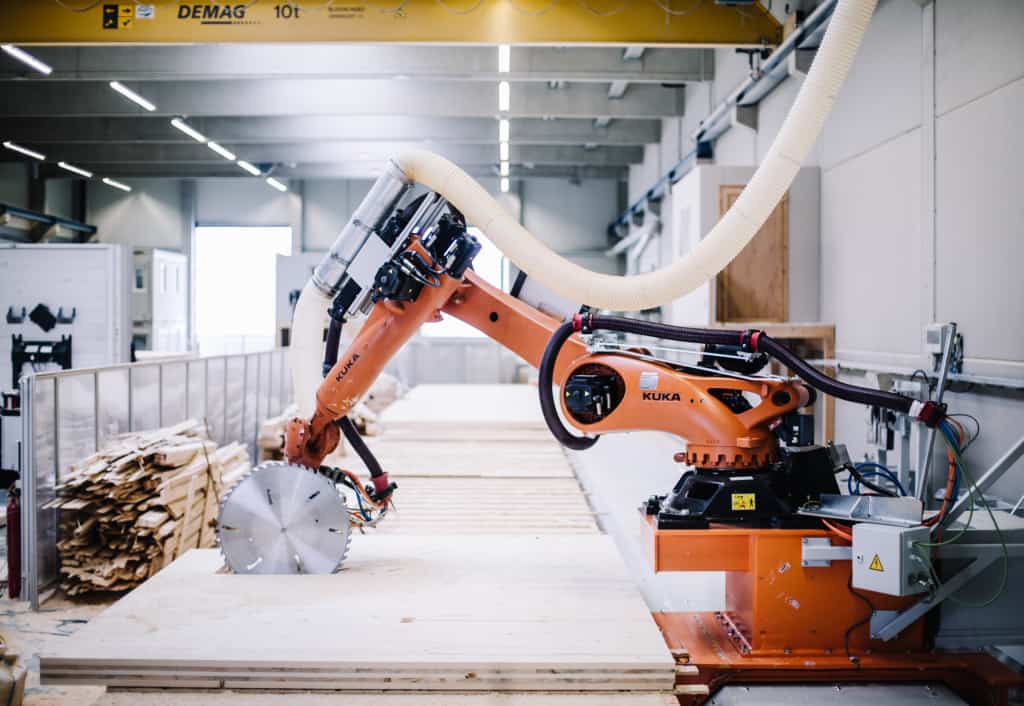 Robot timber construction joinery
With our robot joinery system, we are extremely flexible and can process CLT, BauBuche, Kerto and other wood materials. And in particularly large formats with up to 40 m length and 3.5 m width.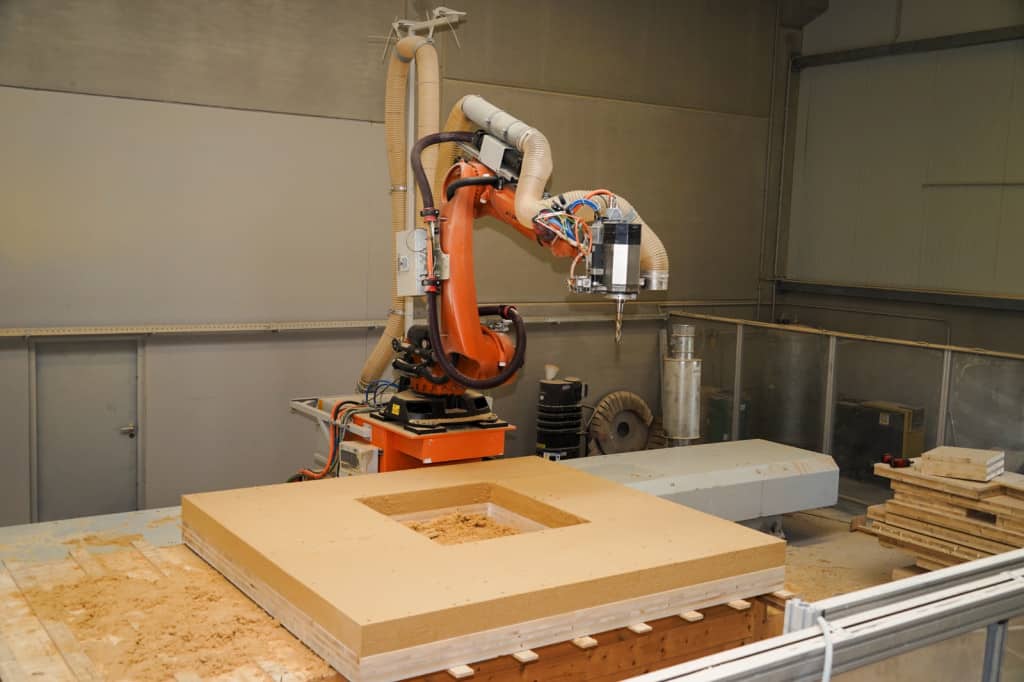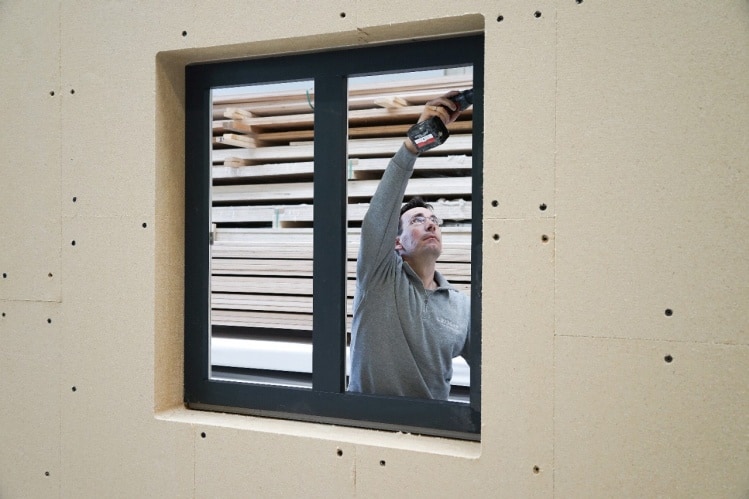 CLT prefabrication in the factory
CLT is always delivered to the construction site as a shell wall? Not with us!
We also increase the degree of prefabrication for cross laminated timber. We are happy to offer the following additional services:
Window installation
Colour coating
Fire protection coatings
Installation of plasterboard / gypsum fibre cladding
Installation of lifting systems
Acoustic holes / slots
We create acoustic holes and acoustic slots directly in CLT, BSH, BauBuche, Kerto, OSB, 3-layer boards,...
Freeform Woodworking
A sculpture - milled from a tree trunk - after a 3D scan. Together with the artist Leonhard Hütz, we milled the sculpture of a woman out of a tree trunk. The "finish" was then done by hand.
Here you can find pictures of our
Wood construction robot plant
CLT machining on robot CNC system,
Image: www.dhimmelbauer.com
CLT Prefabrication in the factory,
Image: Leidorf
CLT / cross laminated timber
Image: Leidorf
CNC machining of a sculpture
Image: Leidorf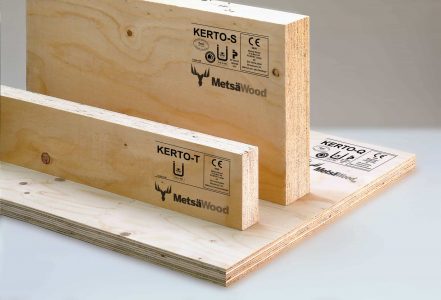 Kerto / LVL boards
Image: MetsäWood
BauBuche products
Image: Pollmeier