High-tech robot system mills even complex shapes.
Whether it's round milled cross laminated timber panels, cervicals for a wood-concrete composite deck or a truss made of BauBuche, the Leidorf Group specialises in that contract joinery that often represents too much effort for manufacturers of BSP and laminated veneer lumber.
The future of woodworking has become increasingly important with the spread of
of robotics in timber construction has already begun. The Leidorf Group
is specialised in the robot processing of cross laminated timber, beech and LVL.
specialised. With a self-developed robotic CNC system, we machine
The Austrian company produces solid wood boards in the
XL format: Up to 3.5 by 20 m are possible. Due to the high flexibility
of the systems, even complex shapes can be realised. The
machine, it does not matter whether the components are round, square or in a
free form can be edited.
Leidorf invests holz & eisen 01/21 - Schachermayer customer magazine
Success with the woodworking machine wood magazine 01/2021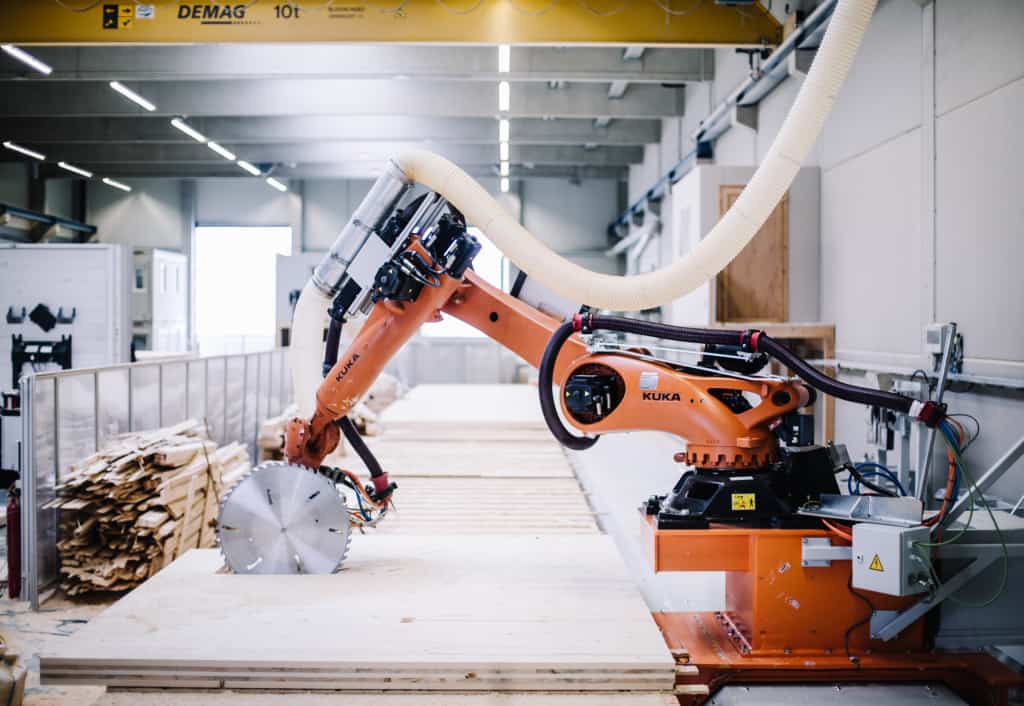 An Austrian SME developed its own robot system for processing wood five years ago. Today they are happy about strong growth
BSP: fast - complex - prefabricated Wood Courier 04/2021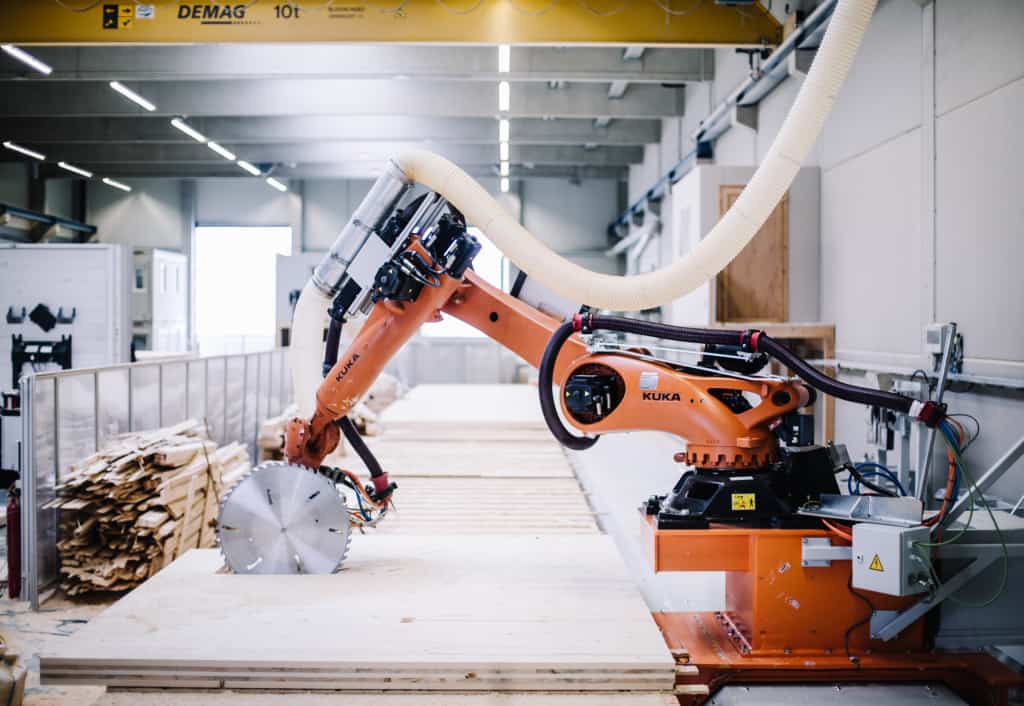 4 million € investment in new production hall
Leidorf Holztechnik in St. Martin im Innkreis specialises in what the cross laminated timber manufacturers themselves are often unable to cover: complex BSP joinery, a high degree of prefabrication (including windows, for example) and fast delivery.
"With our robotic CNC joinery system, we can also process difficult solid wood projects. For example, lateral drilling for lifting systems or milling out for wood-concrete composite ceilings are no problem for us," explains Managing Director Alexander
Leidorf. "Cross laminated timber manufacturers themselves are often reserved towards such special requests.
The long plant runtimes slow down their press capacity," he continues. So they end up
these more complex projects often with the Upper Austrian cross laminated timber specialist Leidorf.
Leidorf supplies HOLZ Landmark to Switzerland Press release 10/2020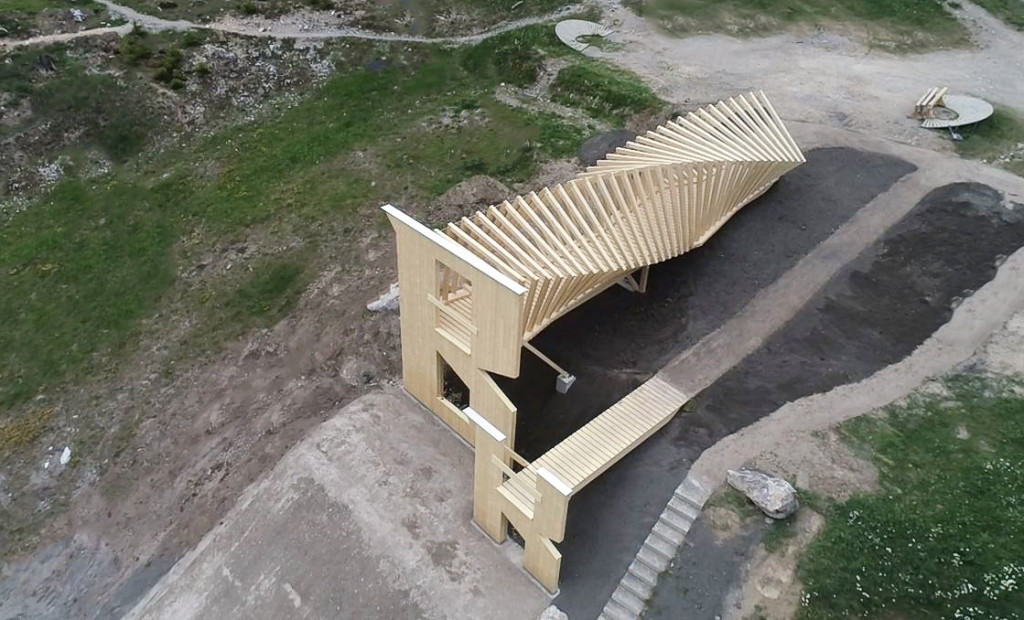 Would you jump down there?
New landmark in the Bike Kingdom Lenzerheide
(CH) opened
Together with the company Künzli Holzbau in Davos
Leidorf has a landmark made of cross-laminated timber.
for the mountain bike park "Bike Kingdom
built. The material and technology for this
comes from Austria.
The "fast" construction site Wood Courier 12 / 2020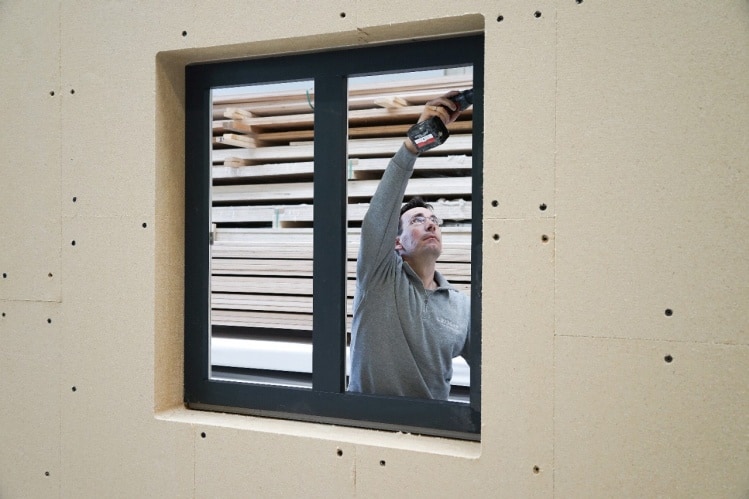 Increased prefabrication for carpenters, timber builders and construction companies
Robotics in timber construction Report 02 / 2020
Cross laminated timber specialist Leidorf has developed a completely new robotic system for the
Processing of large-format cross laminated timber elements. The speed
and flexibility of work is appreciated by clients from all over Europe. 
An article by Bernd Affenzeller | 05.02.2020
Austrian wood technologies such as the
Cross laminated timber (CBC) has conquered global markets. BSP is made from cross-laminated boards. From 2015 to 2018, the....
Agile with seven axles Wood Courier 11 / 2019
A robot offers more possibilities in woodworking
An article by Jasmin Rainer | 29.11.2019
Leidorf, a specialist in CNC joinery, helps cross-laminated timber manufacturers and timber construction companies to
more alternatives, among other things through more complex joinery and additional acoustic processing. At
The offer also includes trading in large-format timber and prefabrication that is not dependent on the weather.
in the factory.
Here you can download images