Kerto | LVL | Laminated veneer lumber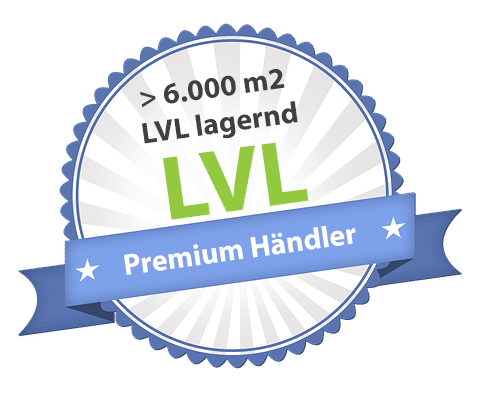 Leidorf GmbH is your Laminated veneer lumber | Kerto | LVL
Premium dealer
for Austria and Southern Germany
LVL in stock in Austria
in Altheim / Geinberg, near Passau Suben
We have these LVL qualities in stock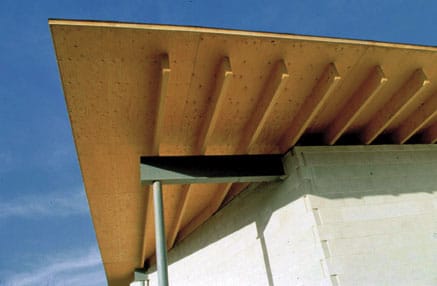 Kerto T
LVL as mullion and transom
GLVL
For high load-bearing structures
GLVL - Glued Laminated Veneer Lumber - is a glued cross-section of LVL. The material is highly resilient, dry and dimensionally stable. It is mainly used as an alternative for steel beams. The advantage is a weight saving of up to 50% compared to the use of steel.
Dimensions: Width up to 1000 mm, height up to 400 mm, length up to 18 m
To be processed with common tools - such as solid softwoods
Low material input
"Due to our warehouse of laminated veneer lumber / LVL in Austria, we offer very short delivery times and minimal freight costs."
Advantages of LVL / laminated veneer lumber
We have more than 6,000 m2 of LVL in stock at our location in A-4943 Altheim | Geinberg. We have specialised in large-format boards with 2.5 x 13.5 m. The following panel thicknesses and panel formats in Kerto | LVL are available:
Beam and plate
Thicknesses: 21, 24,27, 33, 39, 45, 51, 57, 63, 69, 75mm
Panel format: 2.5 x 13.5 m
Surface: ground
LVL | GLVL
Laminated veneer lumber | Kerto
We will be happy to make you an offer!
Request
to our LVL delivery time
place now!
Or you can send us an enquiry right here via the contact form:
LVL | Laminated veneer lumber: Brochures
Kerto Flyer
Technical data and long core thicknesses of Kerto | LVL | laminated veneer lumber
Kerto in practice
Brochure with many practical tips on pre-dimensioning and the use of Kerto
LVL Handbook Europe
Detailed manual on laminated veneer lumber
LVL Dimensioning: Software
Online tool for LVL pre-dimensioning
Simple online tool for pre-dimensioning Kerto beams and Kerto panels - comparison to BSH and I-beams
This is how the online tool for pre-dimensioning Kerto | LVL | laminated veneer lumber works in comparison to I-joists and glulam.
Finnwood dimensioning software
Comprehensive design software for Kerto beams, Kerto panels, ribbed panels and box elements
The Strohboid garden lounge stands out! A modern, atmospheric oasis for your own garden. Built from sustainable laminated veneer lumber. The unique lounge convinces with high-quality, natural materials and an exciting design. The beautifully shaped wooden construction and a durable membrane mean you can enjoy your lounge all year round. The comfortable, heatable outdoor space gives you room for spontaneous summer parties, family dinners, yoga, a romantic evening and much more.
The translucent membrane bathes the lounge in a unique light. Curtains inspire many design possibilities and keep the wooden lounge dry and cosy in any weather.
We think it's brilliant!
More on: www.strohboid.com