Service for property developers
Short construction time with cross laminated timber / CLT
FAST - DRY - LIGHT - FLEXIBLE
BOARD PLYWOOD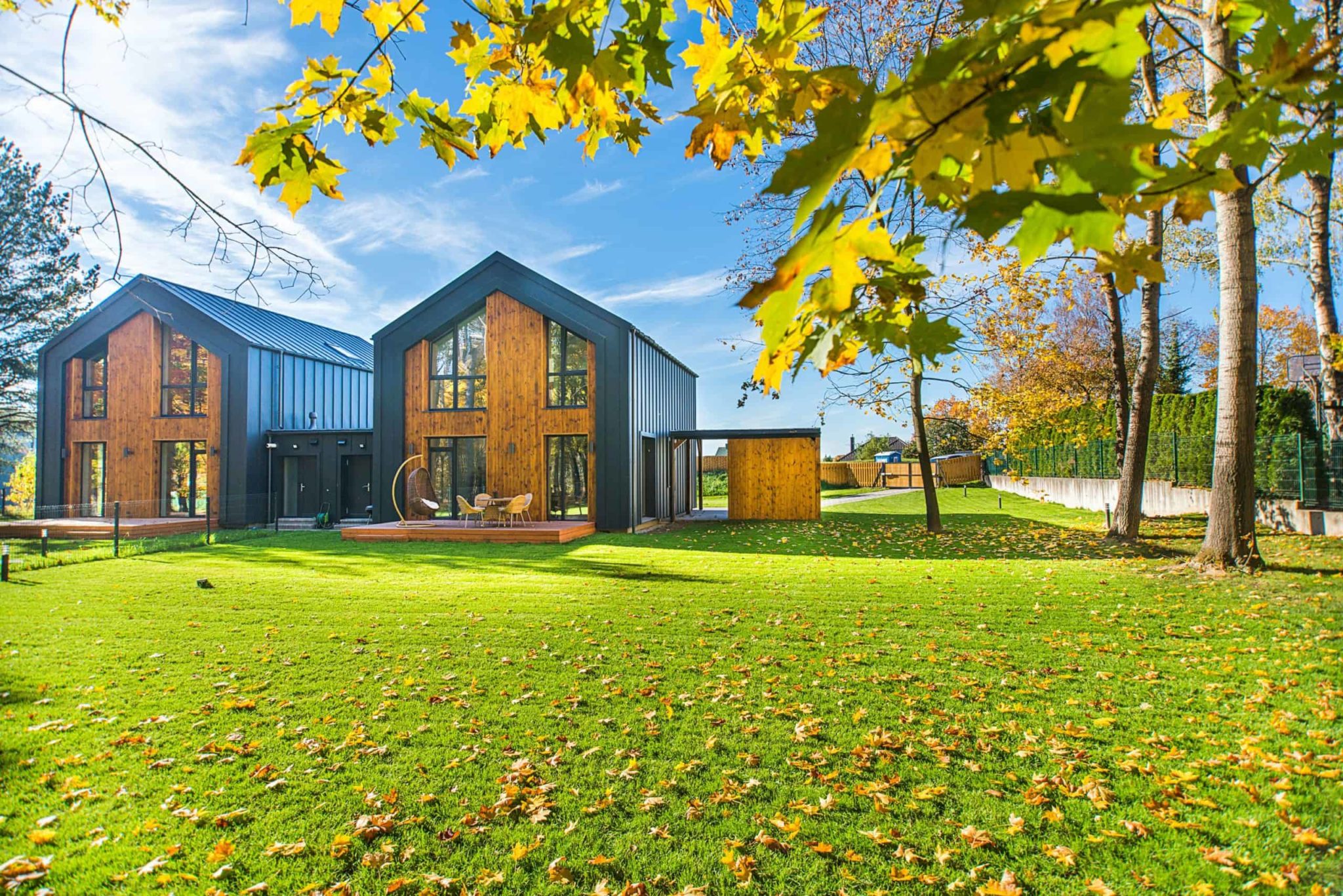 Are you planning a single-family house made of wood?
Solid like a stone house - sustainable like a timber house. You can combine these two worlds with cross laminated timber.
Leidorf Holzbau is your competent solid wood partner from planning to delivery to the construction site. We support you in your project with our own timber construction planner. We process the cross laminated timber / CLT quickly and with high precision for you with our state-of-the-art robot CNC system.
If you are interested, we would also be happy to install windows or plasterboard in the factory.
We deliver the solid wood prefabricated parts to the construction site with our own fleet of vehicles.
Are you planning a multi-family house or an extension made of wood?
Cross laminated timber is ideal for a quick, economical and sustainable addition to residential buildings.
The solid wood walls are light - this is important for earthquake protection in Vienna, for example. The assembly takes place very quickly. This means that a very short construction time is achieved. Especially in urban environments, this is a great time and thus economic advantage. 
Under construction at the moment:
Increase
You can contact us here
and request information on CLT | cross laminated timber:
Source: Housing in wood, arguments and built examples, proHolz Austria, September 2018
Our experience: we process
Single-family house:
Tight in only 3 days
Project report:
CLT installation in a factory hall, Upper Austria
Project report: Addition to the Karrer joinery, Upper Austria
Extension to the Karrer joinery
in Wildenau, Upper Austria
Fastening the lifting system
2 screws are screwed into the face of the cross laminated timber elements.
Moving the CLT elements with the crane
The two screws are attached to the crane for moving the elements.
The loading order of the elements
is coordinated so that the parts can be moved immediately on the construction site and do not have to be stored temporarily
The screws of the lifting system
are unscrewed again
Screwing the wall elements together
from the outside with the cordless screwdriver